(Photo credit: Kyle Dunleavy)

If you need further proof of the adage that 'absence makes the heart grow fonder', Joffrey Ballet's flamboyant one-night performance at Ravinia Festival last Friday night provided all the necessary proof.
Not only did the performance mark the company's first appearance on the Ravinia stage since 2008, but, aside from its participation in the Dance for Life program at Millennium Park on August 26, the company had not performed in front of a live audience since 18 years old. pandemic month. Thus, the fiery spirit and superb technique that the dancers brought to each of the five works on the program were enthusiastically accompanied by the roar of the massive crowd that gathered both under the roof of the Pavilion and on the lawn.
Obviously, those on both sides of the stage were thrilled with the return. And while the creation and airing of virtual works for much of the pandemic has clearly kept Joffrey's dancers on top of their game, it has just as clearly left audiences yearning for the excitement of the real thing.
Opening the program was "Beyond the Shore", the ravishing, innovative and intensely poetic work from 2018 by choreographer Nicolas Blanc, resident repetiteur and coach of the Joffrey. Set to a fascinating score by Mason Bates (a former Mead Composer in Residence with the CSO who has a gift for mixing classical and electronic sound), the piece, which unfolds in six scenes, takes the form of a kind of exploration moody alien as it transitions from the otherworldly "Netherworld" to outer space and beyond, with cleverly imagined costumes by Katrin Schnabl, and set and lighting design by Mark Stanley. There was even a NASA-like vocal for the "Gemini in the Solar Wind" segment which was successfully danced by Christine Rocas and Dylan Gutierrez. The high-speed dance of Jeraldine Mendoza and the irrepressible Edson Barbosa in "Broom of the System", the pas de deux of Brooke Linford and Stefan Goncalvez in "Aerosol Melody", the couples of Amanda Assucena and Alberto Velazquez and Valeria have also been remarkable. Chaykina and Derrick Agnoletti in "Temescal Noir" and the grand finale set for "Warehouse Medicine." Enough to make the space exploits of Elon Musk and Jeff Bezos pale in comparison.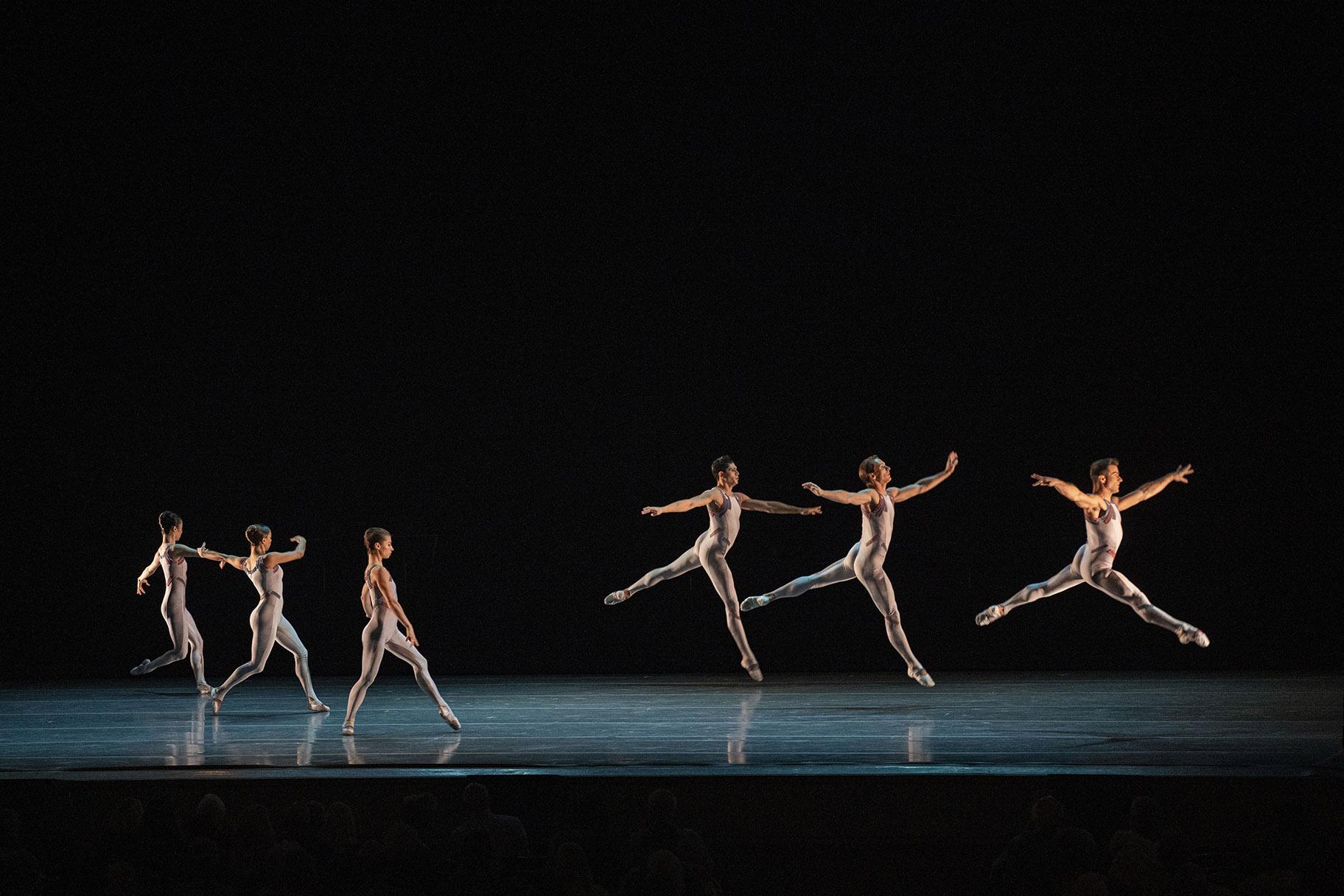 (Photo credit: Kyle Dunleavy)

In a nod to choreographer Christopher Wheeldon (creator of the company's 'Nutcracker'), there was a playful pas de deux from 'Commedia', his homage to Italy's commedia dell'arte theater, on Stravinsky's neo-classical "Pulcinella Suite". " and danced by the seemingly indefatigable Barbosa and Gayeon Jung.
Then there was "The Sofa," a goofy, contemporary sex comedy full of acrobatic, slapstick antics. The playful work of Israeli choreographer Itzik Galili – to Tom Waits' unique and ironic classic, "Nobody" – was danced with great verve by Miguel Angel Blanco, Anna Gerberich and Evan Boersma.
Choreographed by Chanel DaSilva as part of Joffrey's impressive series of virtual works that premiered and aired during the pandemic shutdown, "Swing Low" is truly a ballet of its moment. At its center is a deeply anguished and lonely young man (the devout Fernando Duarte), who is suddenly surrounded by a quartet of male angels (Barbosa, Boersma, Goncalvez and Hyuma Kiyosawa) costumed with massive, feathery white wings. These angels seem to alternately distract him, embrace him, and pull him to what might be a better place. The work is set to a haunting score by cellist Zoe Keating which has been successfully expanded for live performance by superb musicians from the Chicago Philharmonic Orchestra, with four cellists, violin, viola and two basses led by conductor Michael Moricz.
To close the program with a bang, "The Times Are Racing," created for New York City Ballet in 2017 by Justin Peck (who has since choreographed Steven Spielberg's new film version of "West Side Story"), and premiered by the Joffrey in 2018. Set to a propelling score by Dan Deacon and featuring a set of 20 dancers dressed in sneakers and tattered streetwear (with one guy in a sweatshirt emblazoned with the word "REACT"), this tribute to the current generation of youth is propelled by immense energy, with Gutierrez and Mendoza in top form, and with Derrick Agnoletti – a veteran member of the company who seems to get younger and more virtuoso with each year – dancing a sensational storm . I confess that I was not a big fan of this piece when I first saw it several years ago, but now it feels like a rite of celebration and release of great power. And it clearly made the Ravinia audience breathe with the dancers every step of the way.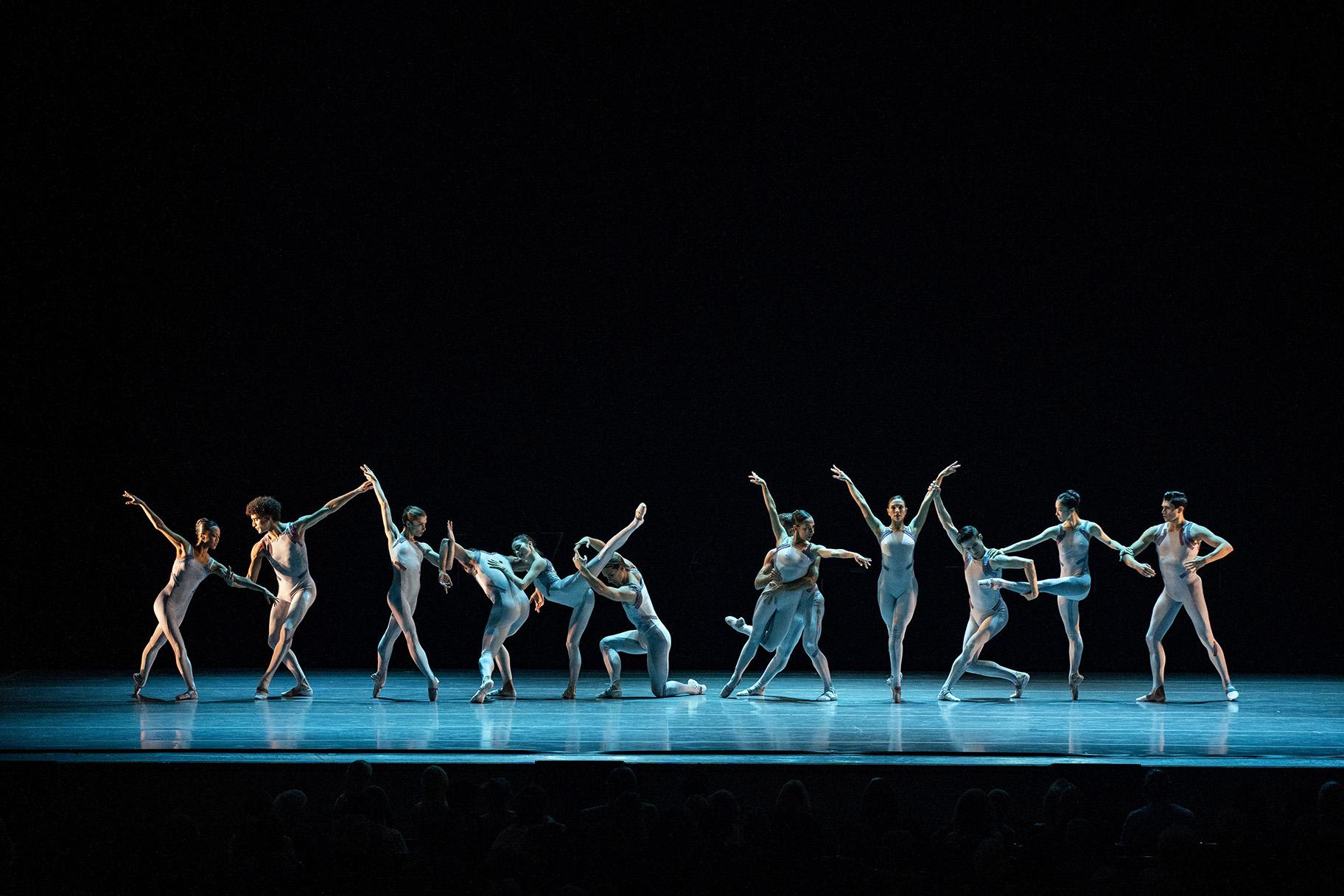 (Photo credit: Kyle Dunleavy)

The Joffrey Ballet is now preparing for its inaugural performances as Lyric Opera's Resident Company, October 13-24. Featured in a program titled "Home: A Celebration" will be: "Birthday Variations," choreographed by Joffrey co-founder Gerald Arpino and set to music by Verdi; "Swing Low" by DaSilva; Blanc's magnificent "Under the Trees' Voices" on Italian composer Ezio Bosso's "Symphony No. 2"; and artist Yoshihisa Arai's emotional riff on Ravel's "Bolero." For tickets, visit joffrey.org.
Follow Hedy Weiss on Twitter: @HedyWeissReview
---