NEWS | CHARACTERISTICS | PREVIEWS | EVENTS
By Brent Johnson, JerseyArts.com
originally published: 08/14/2019
It started, of course, as a 19th-century whimsical children's book. In the 1950s, it was made into a Disney cartoon. And 60 years later, Tim Burton has turned it into a piece of modern cinema.
Now "Alice in Wonderland" is reimagined as a Jersey Shore ballet. And not your typical ballet, its creators insist.
Lewis Carroll's psychedelic fable has already received the ballet treatment. But the brand new version performed by the Axelrod Contemporary Ballet Theater at Deal Park from August 18-25 mixes dance, musical theater storytelling, live orchestral classical music, a children's choir and a touch of digital art. , explains the choreographer and director Gabriel Chajnik.
It's a combination that makes sense given the lively, lyrical world that Carroll created.
"People will truly be transported to Wonderland," says Chajnik.
Advertise with New Jersey Stage for $50-$100 per month, click here for more info
---
"Alice" is the third play Chajnik's company has staged in the year since its launch in Axelrod Performing Arts Center as New Jersey's new professional ballet troupe.
And it all started in a swimming pool. Kind of.
Chajnik, founding director of the company, is a seasoned dancer who studied at Julliard and performed with the American Repertory Ballet. For years he lived in Milford, a small town in northwestern New Jersey. But Chajnik and her husband moved to Ocean Grove, right next to Asbury Park (you know: the town with the tents and the giant church-like theater).
When Chajnik mentioned that he wanted to learn to swim better, her husband had a suggestion: use the pool at the Jewish Community Center near Deal.
There, Chajnik met Jess Levy, CEO of the Axelrod Performing Arts Center, and Andrew Deprisco, the theater's artistic director.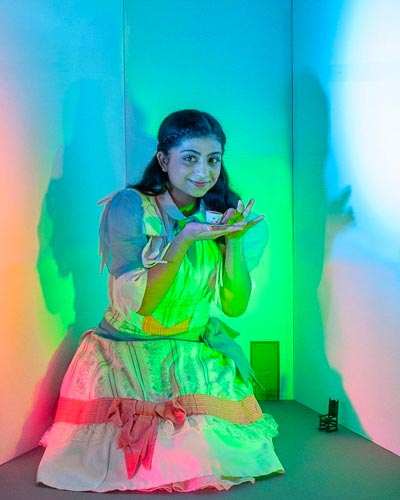 "I was basically wearing my bathing suit," Chajnik recalls with a laugh. "They said, 'Gabriel, you came at the right time. Because we would really like to start a dance company here. We think the region needs the presence of the ballet.
Indeed, there have long been professional ballet companies in the northern (New Jersey Ballet in Morristown) and central (Princeton Ballet School) portions of the Garden State. Now Axelrod is the only one in Monmouth County.
The troupe presented its inaugural show last August with Shakespeare's A Midsummer Night's Dream. Then, in January, they stage a version of "The Jungle Book" in collaboration with a classical Indian dance master.
Prior to this, Axelrod's main focus had been to perform regional versions of Broadway musicals, such as "Aida", "Joseph And The Amazing Technicolor Dreamcoat", and "Guys & Dolls".
This, Chajnik said, inspired him to make the new ballet company more theatrical than classical.
"Although I'm a classicist, I didn't really want to introduce classicism into the community right away," he explains. "Because we need to grow the audience for ballet, and we really need to tell people what ballet is and how ballet evolves."
Advertise with New Jersey Stage for $50-$100 per month, click here for more info
---
Chajnik describes what he does in Axelrod as "opera-ballet".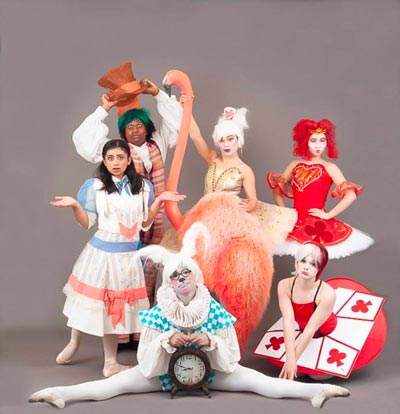 With "Alice" there is an orchestra conducted by Jason Tramm, musical director of the company and professor of choir at Seton Hall University. The original score was written by New York composer David Winkler.
There is also a 15-child choir called Wonderland Voices, sometimes singing excerpts from Lewis Carroll's poetry. And then there's technology called video mapping that adds a digital element to the landscape.
Tramm, also a former music director for the New Jersey State Opera, says most dancers he's worked with prefer pre-recorded music.
"Gabriel works with high-level classical music and live musicians, and the energy that dancers feel with live music," explains the conductor.
Winkler, the composer, says the project led to "a completely new approach to composing music for theatre".
"It wasn't just a reading of history," he explains. "Combining the elements gives you a richer interpretation of the storyline."
Chajnik says that the basis of all this is dance and ballet.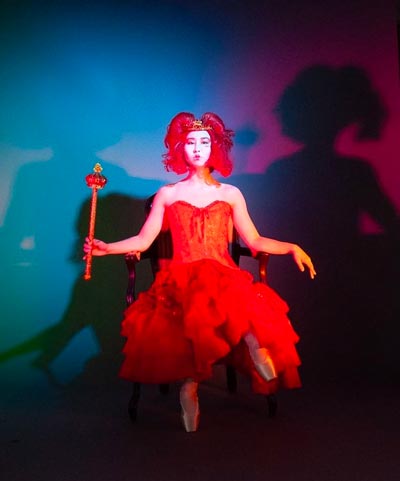 "But music is the queen and theater is the grandmother," he says. "'Alice' is such a visual thing. All poetry consists of constructing images. I don't just work with 2019 technology, but I also work with the images that the music begins to generate as you listen to it.
Winkler says there's another piece that makes this "Alice" gripping, especially for young audiences: Many young performers are involved.
"Generally, when young people come to see a classical ballet, they don't often see people their own age in the production," explains the composer. "It's almost like your community is on stage, and yet they're doing something completely original and really dynamic."
In addition, there is a local connection. David Felice, from nearby Jackson, has been playing the White Rabbit and dancing for a decade, but recently took time off to serve in the Air Force. This is his second production since returning home. He played Mowgli in Axelrod's retelling of "The Jungle Book" earlier this year.
"I love my country and felt I had to give back to the country," says Felice. "I now feel fulfilled doing this."
Next step for the company: a new version – and yes, unusual – of "Casse-Noisette". Chajnik is collaborating with Alex Levine, bassist of New Brunswick band The Gaslight Anthem, who will add a layer of rock to Pyotr Ilyich Tchaikovsky's score.
Chajnik says there is a "common denominator" to the ballets he chose for Axelrod. Look at Mowgli, Alice and Clara, one of the "Nutcracker" characters.
"I decided, says the choreographer, to make stories of a young character who transforms and goes through a journey."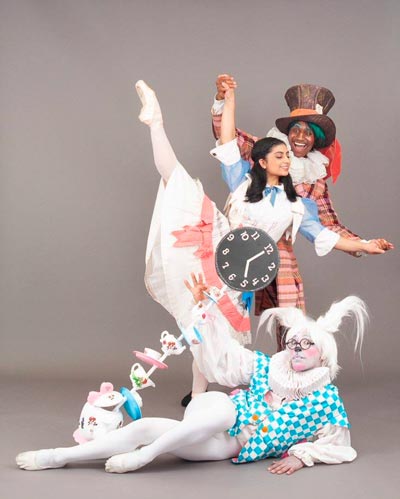 ---
About the Author: Brent Johnson is a pop culture-obsessed writer from East Brunswick, NJ. He is currently a reporter for The Star-Ledger of Newark. Before that, he was a longtime music and entertainment columnist for the Trenton Times. His work has also been published by Rolling Stone, Sports Illustrated On Campus and Night & Day Magazine. His favorite musical artists: Elvis Costello, Billy Joel, The Smiths, Roxy Music, Dave Matthews Band, The Beatles, Blur, Squeeze, The Kinks. When not writing, Brent is the lead singer of alternative rock band The Clydes.
Content provided by
Discover Jersey Arts
, a project of the ArtPride New Jersey Foundation and the New Jersey State Council on the Arts.