DTLA – The elevator opens to the 32nd floor of The Bloc office tower complex on Seventh Street, revealing what looks like empty and decaying office space. Cracks and pockmarks run along the rough concrete floor; overhead are exposed pipes and worn insulation, resembling a mutated mess of popcorn.
[Get DTLA stories in our daily email newsletter.]
Suddenly, the music blared – explosions of piano and strings, lively and romantic and buzzy with a mid-century flair.
Around the corner from the elevator is a dance floor, framed by a wall of glass that spans the ledge of the tower. In the frame, a woman and a man spin and tap, embrace and separate, their feet slipping and swaying to the beat of the music.
With a nod, the agile man takes two steps away from his partner and turns off the audio system. Only the duo's gasping breaths fill the space.
"First Execution!" he said, hands on hips. "Let me go over a few things in my head for a second."
Lincoln Jones' eyes fall to his feet as he takes several steps back into the rubberized floor, drawing invisible lines with his toes as he slowly counts in time, as if reciting a short hymn. His partner, Rochelle Chang, does the same. Learning the steps of Fred Astaire requires a kind of exhilarating diligence, after all.
It's been three years since Jones moved his company, the American Contemporary Ballet, to this unlikely space in the heart of downtown Los Angeles. The squad is getting ready Dances of Astaire, featuring the moves of the legendary triple threat on the big screen. It opens on Thursday February 1 and lasts 10 performances until February 14. The five works on display include four taken directly from the Astaire films and the finale choreographed by Jones in the style of Astaire.
Astaire's lyrical dancing may seem unusual for a ballet company, but ACB thrives on the fusion of classical technique with new-school programs. This innovative edge, combined with Jones' perfectionist streak, proved attractive to Chang, who joined the team in 2014.
"I joined ACB after a friend from the company praised it, and my own research," she says. "I was young and that first year was difficult. But Lincoln turned me into the kind of dancer he wants, which is also the kind of dancer I want to be.
The longest-serving dancer is Theresa Farrell, who is also the executive director of ACB. Jones and Farrell met as a teacher and student on the East Coast and shared a love for the work of George Balanchine, the father of American ballet. It's no coincidence that Balanchine's favorite dancer was Astaire.
"I've been training since I was 8 to have flexibility and strength as a ballet dancer," says Farrell. "It carries over to Astaire's work, but really getting the musicality and smoothness out of it is a surprising challenge. It also changed my ballet. I thought about elegance and grace and how each step should mean something, rather than being a throwaway.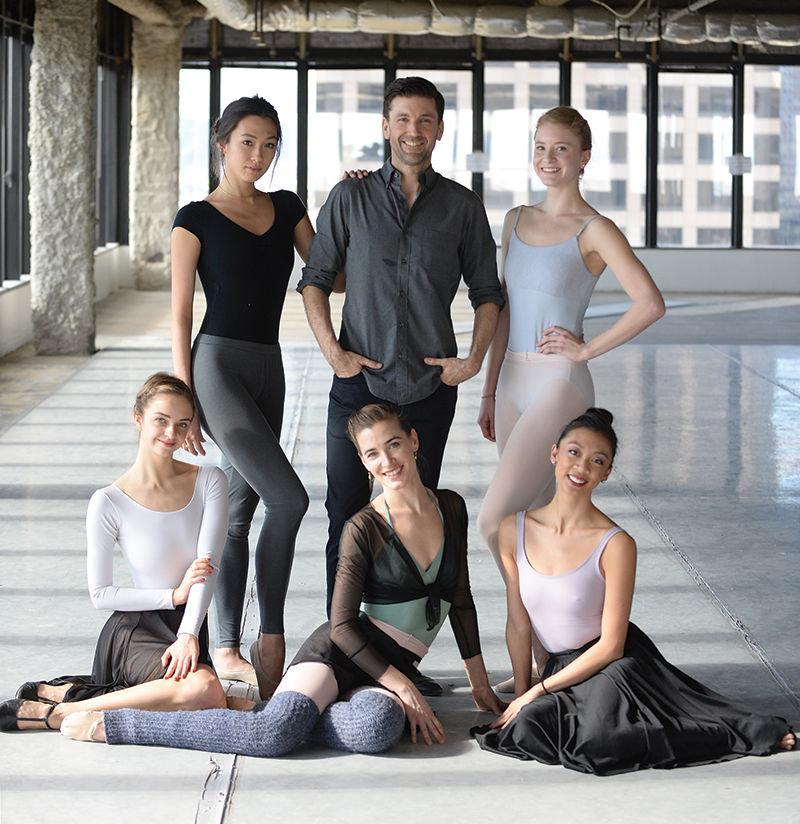 Sweep the porch
Jones, who is 42, didn't start dancing until she was 19 and returned to ballet a year later. But the latecomer was a natural talent, taking on professional roles with Columbia City Ballet in South Carolina at 23 and moving to New York to dance and teach a year later.
Jones likes to say that if Balanchine were alive, he would have begged to sweep the master's steps and learn without pay. This was not an option, and surveying the ballet landscape, he saw no potential mentor who would help him progress in Balanchine's style.
A turning point came during a conversation with an acquaintance, who said starting a business wouldn't be difficult for Jones.
"Of course, now I remember he meant legally incorporating a business is not difficult," Jones says with a smile. "But it got the idea moving."
In 2004, Jones began hosting auditions for ACB. Farrell got wind of the fledgling company from a friend. All it took was one class to convince her that Jones was, in her words, "the next big thing."
"I had just graduated from high school at the North Carolina School of the Arts and moved to New York in search of a choreographer who worked in the vein of Balanchine," she recalls. "I wanted to work with a living choreographer. I didn't just want to dance the past. Lincoln had this vision.
Farrell quit a paid dance job to work full-time with Jones, despite her family's protests over her turning down offers from established companies. Slowly but surely she asked for more duties. For several years, the duo began to work hand in hand on major decisions, including that of leaving New York City – an expensive place already dominated by behemoth ballet institutions. They looked west, to the town where Jones was raised.
"I remember our bus ride together to my class in New Jersey at the time, she spoke so enthusiastically about the future of ballet, in a way that I had never heard from anyone. else," Jones says. "Other people were drawn into dancing. With Theresa, it wasn't just her path, but the future of the art form. We were committed to that ideal in an extreme way.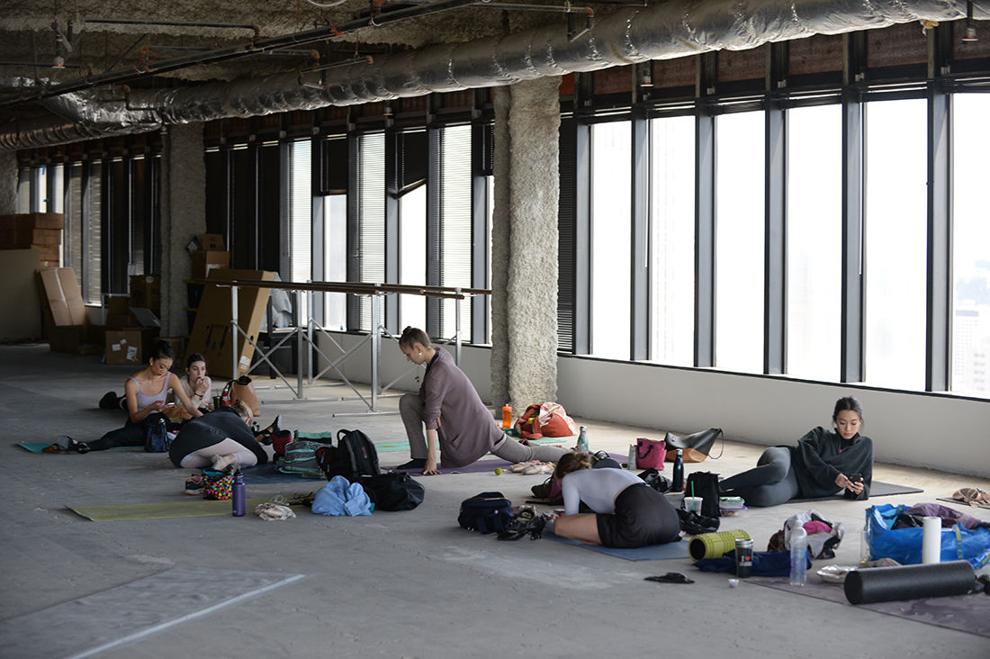 Free rent
ACB moved to Los Angeles in 2011, and good fortune quickly flowed. A trip to a stage lighting store in Mid-City led to a chance meeting with the owner, who had built a two-story dance studio in the back of the warehouse; impressed with Jones, offered him for free for the company's first season in LA
The team came across their second space at 5900 Wilshire Blvd., where an empty room sat at the base of the skyscraper. Jones knew he couldn't afford the lease, but called the number at the window anyway. Eventually, he was linked to Wayne Ratkovich, head of the massive downtown-based real estate firm, The Ratkovich Company.
"They seemed like wonderful young people with very high aspirations. So we let them use the space until we had a tenant," says Ratkovich. "They became an attraction for our project and our interest grew. When that space was filled, we transferred them to the Block, again free of charge. They are extraordinarily talented and we are lucky to have them in Los Angeles.
Although the Block is renting quickly, there is so much space that Ratkovich thinks ACB will be staying in the tower for a while. This is good news for dancers like Elise Filo, who is in her third season with the company.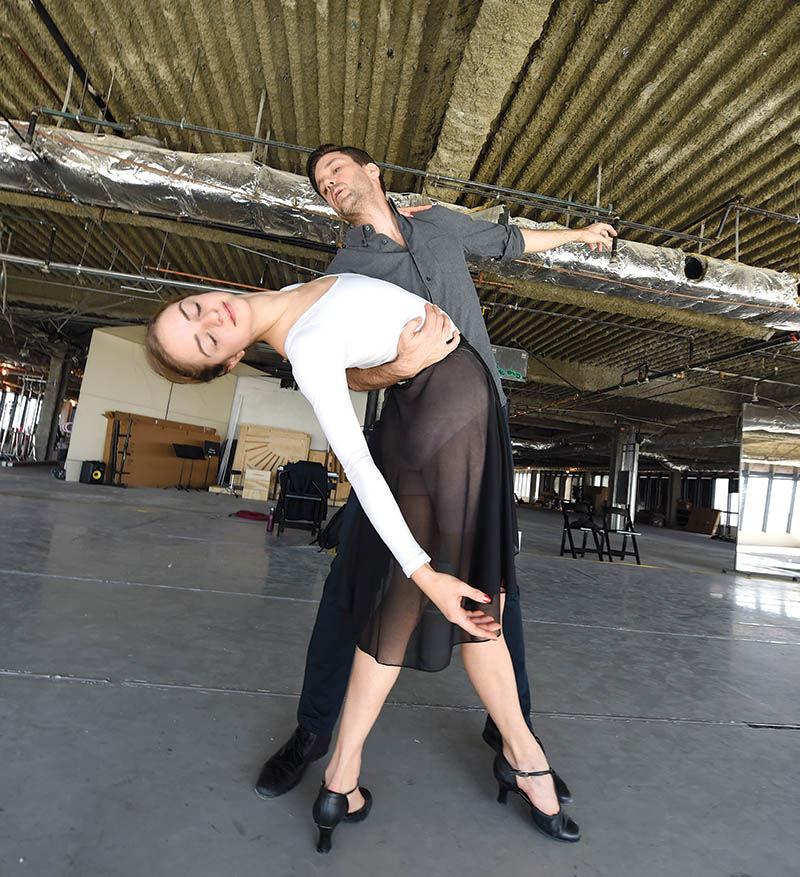 "I was not trained at Balanchine, but the company is innovative within the framework of classical ballet. Lincoln has this amazing way of matching the dance to the music and the timing of the footwork," she says.
No rent means money can be saved for future growth, more shows and hiring additional dancers. It also helps Jones focus on the actual dancing. He compares himself to a Renaissance painter, learning the trade by copying the masters, for now. A signature style will come with time, he says.
"Ballet is for us an expansive and exalted art form. And here we have an endless backdrop," he says, gazing at the view beyond the floor-to-ceiling windows. "When I started dancing, I dreamed of ballet happening somewhere high up. It's appropriate.
Dances of Astaire February 1-14 at 700 S. Flower St., (213) 878-9020 or acbdances.com.